PI's Host institution and facilities
The Department of Energy Technology at Aalborg University, Denmark is one of the 11 departments in the Faculty of Engineering and Science. It is an international leading department, which works strongly cross-disciplinary in the field of power electronics and its application – typically in close collaboration with industry and therefore highly problem-based and solution-oriented. The department has been responsible for the Danfoss Professor Program with focus on Power Electronics and Drives as well as the Vestas Power Program with special focus on wind turbines.
The goals in both programs have been to carry out industrial inspired research at the highest level and at the same time be attractive for young engineers in the field. The department carries also out research in other parts of electrical and thermal energy engineering and houses 120 researchers of which 70 are Ph.D. students.
The department has an annual budget of 15 M€ of which more than half is external funded. State-of-the art experimental facilities are available and for the moment the department is upgrading the facilities for more than 20 M€. The department has in the last ten years received dozens of national and international awards for the research as well as nominated as no 2 research institution in power electronics in Europe by the Power Supply Manufacturers Association in 2006.
Different labs are available for carrying out the research in "Harmony" – both seen from the generation side, the power system side and the load side. The most important facility will be a micro-grid lab which is equipped with 2 kWp solar panels mounted on the roof, a 1.5 kW wind turbine generator with a power converter, 6 kW dynamic PV simulator, 30 kVA three-phase grid simulator where it is possible to generate voltage harmonics, a power analyzer for inverter efficiency tests especially useful for the filter design and 3 kW AC electronic load.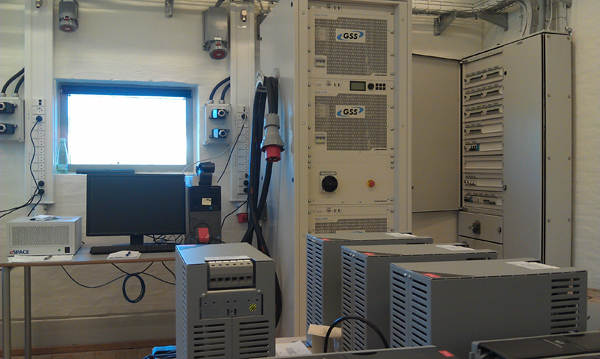 Inside the lab there is also 5 kWx4h Vanadium Redox flow battery, a battery Inverter, a PV inverter, a wind turbine inverter, and a data logger which might be added to the system. Finally, the Department has also RTDS systems making us able to simulate 22 three-phase nodes at most and explore dynamics of system by means of real time simulation including harmonic issues.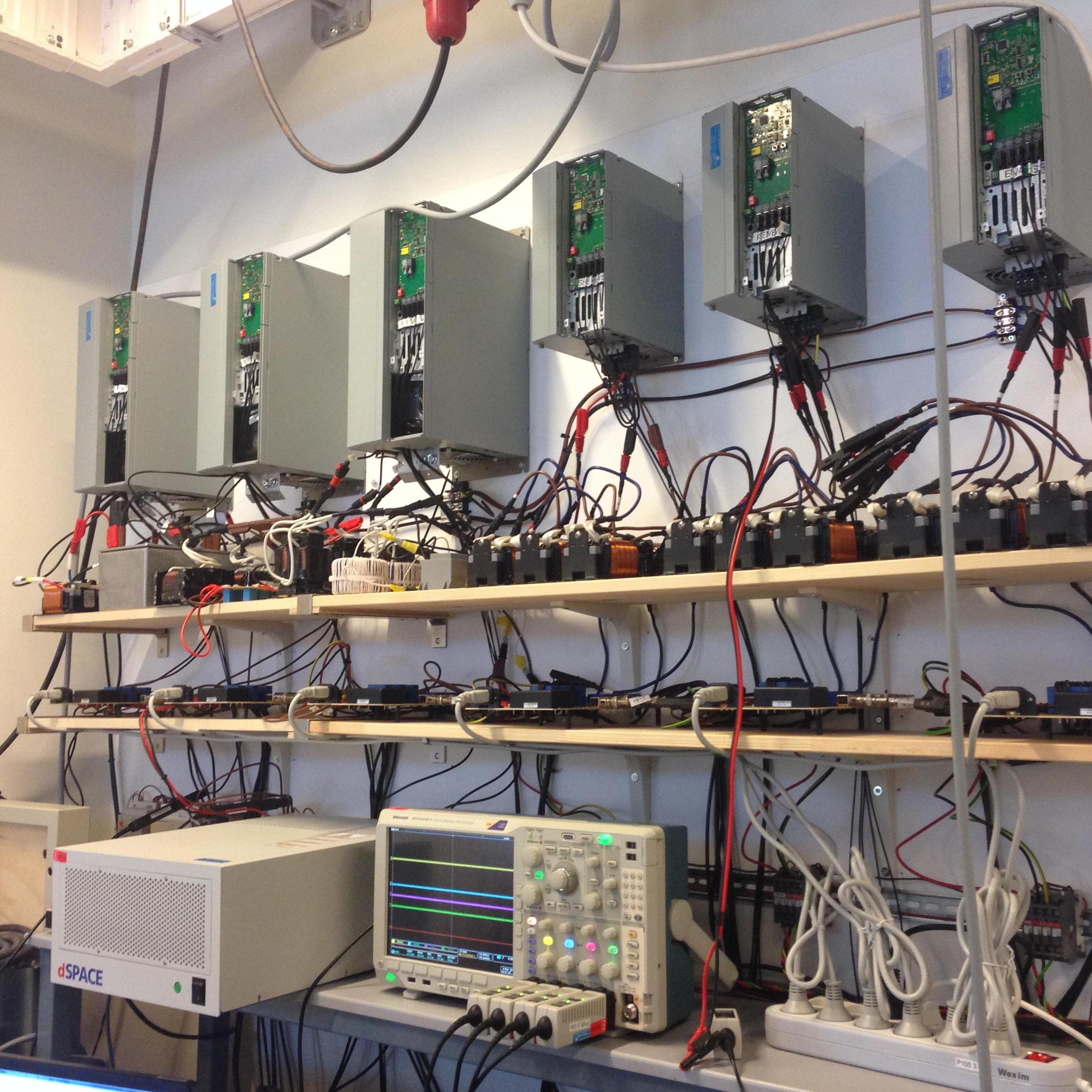 At the Department of Energy Technology's website you can read more about the Laboratory Facilities.